Get started
Read about the latest industry trends and AdCumulus specials.
[JOB] Backend developers, we're coming for you!
By Tanja Bezjak on 10. June 2018.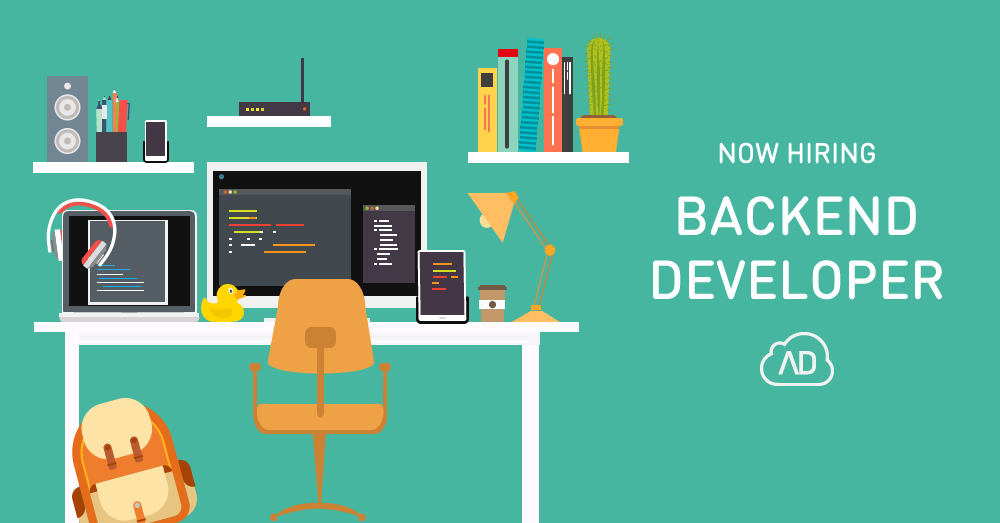 Are you driven by the ability to work and develop in a fast-paced environment, learn rapidly and master diverse web technologies? Keep on reading because we're hiring backend developers.

AdCumulus is a software development company specialized in developing products that do magic for online marketing. Our flexible and feature-rich solutions Ad Server and Affiliate Software are used by advertising and affiliate networks worldwide, including the largest advertising network in South East Europe.
Currently, we are looking for candidates to fill a Backend developer position. The position focuses on creating and maintaining web services that interact with a complex database, and we're looking for a competent ambitious individual to join our team in Varaždin, Osijek or Skopje and work on challenging international projects.
Your day-to-day will include:
Developing new solutions and features and improving existing systems
Solving problems in a competent and collaborative environment
Writing well-designed, testable, efficient code
Gathering specifications and requirements based on technical needs
Cooperating closely with Product Management
Handling multiple tasks within the constraints of  timelines and budgets
Requirements expected of potential candidates:
Experience with Laravel, WordPress and Vue.JS; however, at least 1 years of experience working on the Web with PHP and JS is fine as long as you have the will to learn a new stack
Degree in computer science; however, your experience and proven skills are more important
Excellent knowledge of PHP/JS and in-depth understanding of HTML/CSS
At least a web app or two under your belt
Experience with other JavaScript front-end frameworks is a bonus
Comprehension of Object Oriented Programming, design patterns and web application development
Compensation Backend developers can expect
While the compensation for this position is ultimately dependent upon the candidate's experience and other qualifications, we offer our employees a competitive paycheck and award outstanding performance with career advancement opportunities.
We also ensure that our developers have modern workstations with the technology they require. There's reasonable flexibility about working schedule and we allow our employees the possibility to occasionally work from home. Oh, and there's a cupboard full of free coffee, tea, and other drinks of your choice.
Shall we start coding?
Employees in this position will have the opportunity to develop new skills and work on dynam various domains of expertise that AdCumulus operates in.
If you're one of the Backend developers crew, intrigued by what you've read and convinced you can enrich our team with your knowledge and experience, submit your application in English to careers@adcumulus.com before 26.06.2018.
Good luck!