Get started
In the words of our partners
AdCumulus software is built with our customers in mind: they are and always will be our priority. Here is what they have to say about us.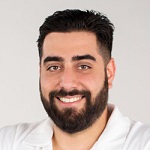 Nawid, Imocash
Switching from Cake to AdCumulus was a big decision for us since we run a huge network and we feared that the migration would be a pain.
However, AdCumulus team did most of the job and everything went quick and easy. We can now honestly say that Affiliate Software really is the best tracking system we've worked with. They also pay very close attention to our satisfaction, which is great.
While the whole industry is changing, AdCumulus helps us stay competitive in our relevant markets. Our market position is stronger now because we have focused on simplifying the workflow.

Looking for a suitable Publisher and Advertiser solution, AdCumulus was our first choice.
In addition to all the benefits that the software offers inherently, we would like to highlight the exemplary support. We received competent help at any time and individual features were implemented as desired.

We've been working with AdCumulus for more than a year,
and so far we are very satisfied. Affiliate Software enables us to do exactly what we need:
manage our affiliates, integrate any offer our there, easily set
up S2S tracking and analyze our traffic.
Also, they are very open for improvements and new features
and have a fast support that so far has always proven to be
helpful.

We have been using Affiliate Software from its very
beginning and it has grown into one of the best tracking
tools out there. But what makes AdCumulus different is their
dedication to customer care. Our feedback
is always taken into account and used to deliver the best
service.

With Affiliate Software, it's easy to manage all affiliates and
offers in our network. We especially like the promo tools
feature because it lets us automatically optimize the traffic.
Also, support team is great and very receptive to new ideas.

We have been using Ad Server for years and it has
supported our growth in terms of functionality and traffic
volume. Currently, we are serving more than 500 millions of
impressions monthly. We were also the first in the region to
offer interactive ad unit types and targeting by mobile
operators thanks to Ad Server.

We were a typical performance-based network switching
from Cake to HasOffers. We even operated on a
custom platform for a few months. Now we are using
Affiliate Software and so far we are very satisfied with the
platform, especially its tracking and reporting. The most
exciting part is that I can get my ideas developed into real
features. Highly recommended!

After trying out many affiliate tracking platforms that were
either too expensive or didn't have the functionalities we
needed, we are finally satisfied with Affiliate Software. It is a
reliable platform with a bunch of useful features that make
our job a lot easier.
We are quite pleased with the system and, more importantly,
our partners also like it. For us, it's very important that our
affiliates have a good, stable and user friendly
interface in which they can easily get their tracking links and
set up S2S. In this, Affiliate Software has succeeded quite
well. And in the backend it's easily manageable. In our
experience,  AdCumulus team is also always open to discuss
improvements.

We have recently started using AdCumulus tracking platform
and we already love it. It's very easy to use and it has
everything we've been looking for – nice interface, useful
features and flexible packages. Definitely a great choice for
any serious affiliate network.
Finding a business partner is easy. But finding a business partner that puts you in the first place, cares about what you have to say and constantly works hard on providing the best service for you is not. That is exactly why our partnerships last for years.
Join our success club