Get started
Affiliate Software

Offer your clients transparency and keep them satisfied
Simplify the information flow between your ad network and both publishers and advertisers by granting all users access to detailed reports and traffic insights.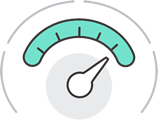 Fully control campaigns from start to end
Choose among many targeting options, track all impressions, clicks and conversions, and fully control traffic redirects. Use interactive dashboards to measure performance and learn how to optimize your strategies to achieve better results.

Maximize revenue with automatic optimization
In case of large amount of traffic sources and destinations, use automatic optimization mechanisms to match each user with an ad that is most likely to convert.
AdInvestigate

See what's running on the market and optimize your marketing strategies
See which ads are running on the market. Find out what your competitors are doing in detail, including their ads, landing pages and partners. Use that information to improve your own strategies and achieve better results.

Discover new business opportunities and profit more
Identify the latest trends and new opportunities for your business, such as potential partners, available inventory, and more. Find advertisers or their campaigns and work with them directly to avoid additional costs.

Detect non-compliant ads and keep clients happy
Most brands don't want to be associated with low-profile websites or specific types of content. With AdInvestigate, you can check where each client's ads are running and ensure their satisfaction.
Ad Server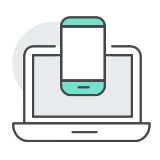 Successfully deliver campaigns on desktop and mobile
Easily manage entire inventory and control campaign delivery in one place. Successfully deliver campaigns on desktop and mobile web and native apps.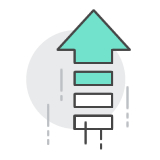 Boost campaign performance
Use advanced targeting to reach the audience that matters. Choose among many different ad formats, engage audience with stunning creatives, and watch your ROI grow.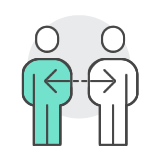 Maintain great relationships with advertisers and publishers
Create custom optimization mechanisms for your clients and boost their results. Provide publishers with access to custom accounts through which they can see relevant reports and analytics.
Supply-Side Platform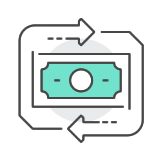 Increase the value of ad inventory
Connect with a broad range of buyers and increase the visibility of publishers' inventory to make the most out of each impression. Set price floors and enter competitive bidding processes that will automate selling and boost your profits.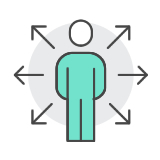 Maximize fill rate
Don't let parts of ad inventory gape empty when they can be monetized perfectly well. Exposing that inventory to a broad range of demand will attract interested buyers and help you maximize its fill rate.
Demand-Side Platform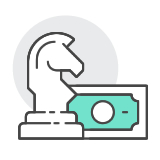 Reach more sellers
Reach a large pool of impressions and buy only those that are valuable to you. Enjoy more transparency and invest your marketing dollars smarter.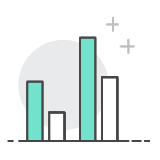 Automate ad buying process and increase ROI
Save time by automating the ad buying process and let the system choose the best impression for each ad based on its targeting criteria. Choose how much you're willing to pay and invest into the best impressions only.
Data Management Platform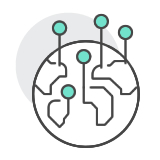 Reach audience that matters
Get access to many user data from various sources to get as much information as possible about your potential customers. Build user profiles or relevant audience segments and learn what interests them in order to understand what kinds of campaigns will suit them best.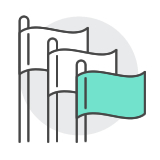 Achieve better results
By knowing your audience, it is possible to offer them exactly the content they would be interested in. Enhancing your targeting and making campaigns more personalized results in higher engagement and, therefore, more revenue.