Get started
Read about the latest industry trends and AdCumulus specials.
6 quick tips on starting an affiliate marketing program
By webadmin on 23. September 2015.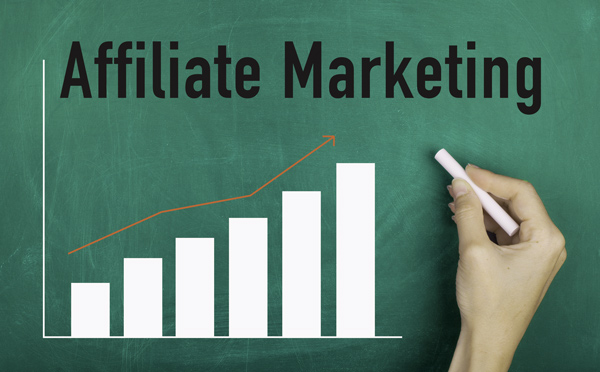 An affiliate marketing program involves promoting products or services, and getting a commission when a purchase is made through your website. Although the main reason for starting it is to earn money online, it also requires experience, and what is often forgotten, time.
Here are some tips on how to successfully start an affiliate marketing program:
1) Choose the right niche and select carefully
Make sure you promote products or services wisely. It is important to choose the affiliate programs that suit you. There are numerous products and services you can promote, so make sure they are relevant to the content of your website. In other words, don't promote random products and services simply because you are eager to earn money. The same goes for overcrowding your page with banners.
2) Be trustworthy – Integrity matters
We advise to recommend products or services that you have reviewed yourself. Be honest and build a long-term relationship with the audience by promoting valuable and reliable products. Being honest also means letting the readers know that you work with an affiliate marketing program because they can recognize an affiliate link when they see one.
3) Track your affiliate campaigns
If you won't track your campaigns, you cannot expect to achieve profitability. There are various applications available for tracking campaigns, or you can simply use a unique tracking affiliate link on each page.
For instance, Affiliate Software by AdCumulus integrates powerful reports and analysis. Tracking conversions for offers, monitoring campaigns and all the insightful information is available in just a few clicks from the interactive dashboard. That way you can monitor which pages are converting well, so you can promote your campaign more efficiently.
4) Drive your targeted visitors to your website
To put it simply: the more traffic your website has, the better the chances for your commission to increase. There are different ways to do it, like using Pay-per-click (PPC) advertising. It's one of the most popular programs for driving targeted traffic to websites. You can also write articles about an affiliate product and then link it to your website.
Besides articles, you can make videos or post messages on community forums that contain information about the product or a service you're promoting. And don't forget social media and e-mail marketing, two very impressive channels for attracting targeted visitors to your website.
5) Do a comparison of products or services
One of the best converting tactics is to compare the product with several similar ones. The reason is that people often narrow their choice to two or three similar products when looking to buy. By comparing to others, you can easily find the best converting products, while promoting them at the same time.
6) Good content comes first
It is not enough to place affiliate links and hope for the best. As we already mentioned, focusing only on this can even be counterproductive. However, making your website content relevant gives you the opportunity for success.
If people return to your website because of great content, they will probably click on affiliate links as well. Good content makes audience come back, makes them see you as an authority, and most importantly, makes them feel comfortable when using your affiliate links.
Just like any other business, affiliate marketing takes time and effort (if you're planning to make an actual profit out of it). Be sure to follow these tips and don't hesitate to find some extra tools that will help you be more efficient.